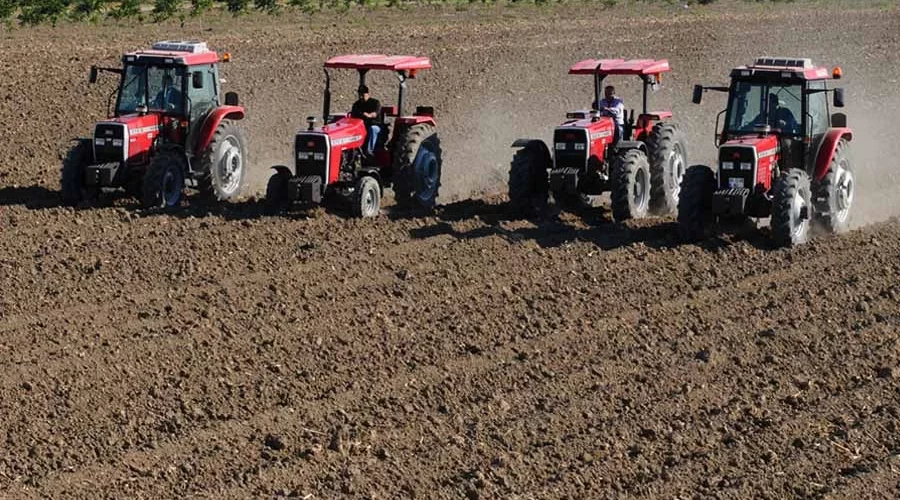 Agriculture is a significant contributor to Zambia's economy, providing a source of income for more than 60% of the population. However, for many years, farmers have faced numerous challenges due to inadequate farming equipment. The introduction of Massey Ferguson tractors in Zambia has transformed the agricultural sector for the better. In this blog post, we will look at the economic impact of Massey Ferguson tractors on Zambian agriculture, from the price of tractors in Zambia Lusaka to the availability of tractors for sale.
Increased Agricultural Production
Massey Ferguson tractors have made it possible for farmers to cultivate larger tracts of land, leading to increased production. Since their introduction, the average yield per hectare has risen significantly, paving the way for a more robust and consistent food supply. Farmers can now cultivate their land in a more efficient way, saving time and resources. Additionally, the implementation of mechanized farming has allowed for timely cultivation practices, for timely planting and harvesting periods, boosting production and, in turn, the country's economy.
Affordability and Accessibility
Accessibility and affordability of tractors for sale were an issue for many years, limiting small-scale farmers' ability to acquire high-quality farming equipment. With the introduction of Massey Ferguson tractors, access to affordable and high-quality equipment has become more accessible. The tractors are now readily available in Zambia Lusaka, with dealers like us showcasing their models; this has made it possible for farmers to make informed purchasing decisions. The availability of government subsidies, and easy financing options also make it more affordable for small-scale farmers to acquire tractors.
Job Creation and Revenue Generation
The agricultural sector's transformation has produced a ripple effect on the country's economy; improved agricultural production has led to more locally-produced food, job creation, and increased revenue for businesses in the sector. The availability of tractors for sale has also led to a rise in the number of small business owners who use tractors for their farming operations. Through the provision of rental schemes, businesses can rent out tractors to farmers at affordable rates, leading to the creation of new revenue-generating business opportunities.
Expansion of Agricultural Value Chains
The supply and demand for agricultural products and services have increased significantly as a result of mechanized farming. Increased food production by farmers has led to growth in food processing companies, creating opportunities for local enterprises to create added value by processing and packaging agricultural products to meet domestic and international demand. This positive impact has opened up opportunities for small business enterprises, entrepreneurs, and other stakeholders in the agricultural sector, thereby contributing to the creation of a more vibrant economy.
The introduction of Massey Ferguson tractors in Zambia has transformed the country's agricultural sector, providing solutions to historical problems that farmers have faced for many years. The impact of these tractors spans various unwavering agricultural aspects, including increased productivity, accessibility and affordability of tractors for sale, job creation and revenue generation, and expansion of agricultural value chains. As the agricultural sector continues to grow, it is with no doubt, that Massey Ferguson tractors' continued use will help bring the country's vision of becoming a prosperous middle-income country by 2030 into fruition.