Massey Ferguson Tractors for Sale in Zambia
---
Model / Type: Massey Ferguson MF 240 Horse Power: 50hp Transmission: Manual Engine: 2.5D Condition: Brand New

Read more
Farm Tractors
Why Massey Ferguson Tractors ?
Massey Ferguson, a worldwide brand of AGCO Since 1953 it been part of the agriculture market offering services to Zambian farmers in terms of increased productivity of the crops and saving their time.
Agriculture is the main sector for developing countries as it is the source of national income for them. To makeover agriculture feasible and to meet the escalating demand for food, Massey Ferguson came up with a plethora of farm tractors.
Brand New Massey Ferguson Tractors For Sale In Zambia
To developing counties like Zambia Massey Ferguson tractors provide a variety of features to Zambia farmers to overcome the pressure farmers are facing and help them in agribusiness, which is the key source in the growth of its economy. The reason they own Massey Ferguson tractors.
We offer a diversity of tractors to Zambia farmers that are suitable for their farms and fulfill the requirements. starting from 50 Horsepower MF-240 tractors to heavy-duty 85 horsepower,4wheel drive MF -385 tractors. which are suitable for large-scale farming.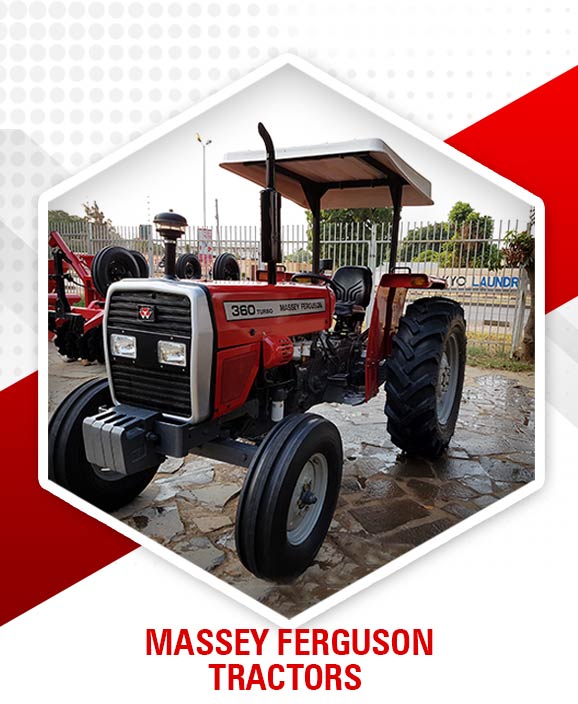 Tractor Implements for Sale in Zambia
Tractor Implements
---
Boom Sprayer Specification Operation Tractor – hydraulic and PTO driven CAPACITY: 500l – 1000L LENGTH: UPTO 10M Nozzle type: Teejet/conical

Read more

Disc Plough Specification Available from 2-5 discs WEIGHT 550 WORKING WIDHTH 990MM WORKING DEPTH 250MM HEIGHT 1235MMh LENGTH 2130MM POWER REQUIRE 85HP ONWARDS

Read more

Farm Trolley Specification Tractor Compatibility: Above 50hp Size: 13'X6'X2' Axle Size: 4-1/2"X3/8" NO OF TIRES 2 to 4 WEIGHT 1000 – 1400 KGS

Read more

Specifications Power Dozer to fit MF 240, 350 Plus, 260, 360, 375, 385 tractors Blade Model MT-08/1=6′ * 22″ -(Single ram) Model MT-08/2=6.5′ * 30″ (Twin ram)

Read more

Mould Board Plough Specification NO OF FURROWS 2,3,4 MAX WORKING DEPTH: 22-25CM WEIGHT: 225-360KGS TRACTOR COMPATIBILITY: 50HP ONWARDS LINKAGE CAPCITY: I &II

Read more

Specifications No of Cutter 104-128 Height with Wheels 6' Length of Drum 4.5' – 5.5' PTO Speed 540RPM Fuel Consumption 7-7.5l/hr Tractor compatibility 50 HP and above

Read more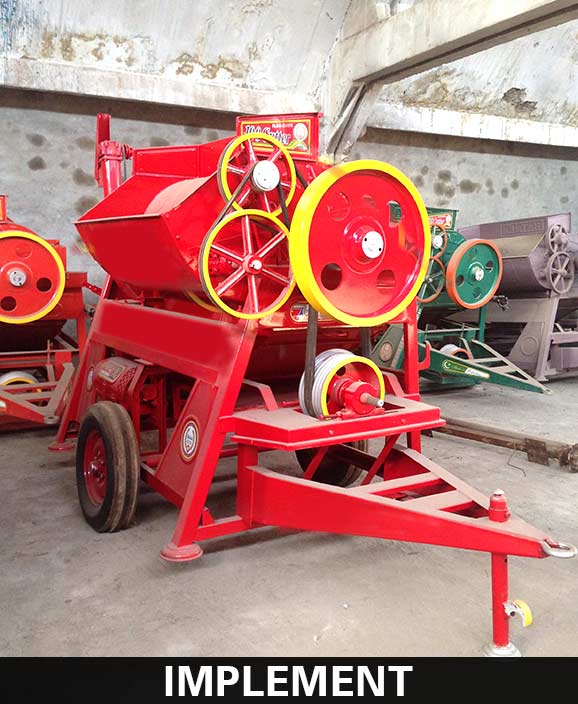 Modern Farming Technology
Tractor Implements for Sale in Zambia
To gain productivity and efficiency at the farm and prepare it for growing crops farmers whether professional or homestead use farm implements as it is labor too intensive. We cannot compare hand tools with farming machinery as both of them have different characteristics. to increase and maintain productivity farmers only have to sow and reap with the right equipment. farming requires various implements in the process at different operations. Using the right tool not only saves time but gives the maximum output and reduces the cost of farming operations. These farming machineries are capable to work faster than humans do while keep maintaining the fertility and efficiency of farms.
Tractor Farm Implements Used in Agricultural Crop Production
Farm machinery includes a variety of Massey Ferguson tractors and farm implements used in farming to save labor including simple hand implements to complex harvesters of mechanized agriculture.
Testimonials
Testimonials
---
The farm tractor they sell is in excellent condition. I would personally recommend this place if you want to buy new and used Massey Ferguson tractors in Zambia at affordable prices.

Sarfaraz Naseer

Creative Heads Inc
Massey Ferguson Zambia is a great and trustworthy tractors dealer in Zambia with both new and used tractors. Also, they have a huge range of farm implements at very affordable prices.

Kunda Chama

CTO - C Company
Great place to get bargain deals on agricultural machinery such as Massey Ferguson tractors and farm implements in Zambia. Wide range of brands. Professional attitude and quick service.

Oleny Tembo

Creative Heads Inc